Technical support system
Measurement / analysis
/ evaluation
We contribute to the customer's production and development.
Measuring, analyzing, and evaluating material properties from various angles,
we recommend machine selections and production line configurations
based on accurate data.
List of measurement devices
Click on the measurement device name to see more details.
Measuring device description
Particle size distribution

Sieve shaker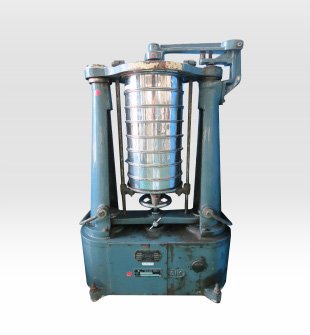 It rotates a sample on the sieve surface, adds the
vertical motion to the sample under the impact of
the tapping hammer, activates to shuffle particles
hitting the sieve surface, enhances the analysis
efficiency and performs screening.
Measuring device specifications
| | |
| --- | --- |
| Model | Ro-Tap sieve shaker |
| Sample amount | 50~100g |
| Particle size range | 32μm~8000μm |

Particle size distribution

Laser diffraction type particle size
distribution measurement device
Shape

Scanning electron microscope (SEM)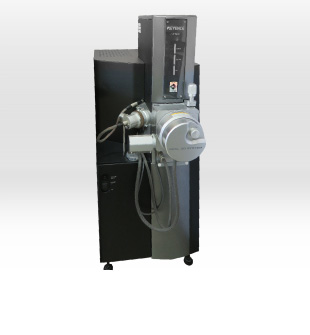 A microscope to observe an object by irradiating
an electron beam to the object and detecting
secondary electrons emitted from the object.
The structure of the sample's surface can be finely
observed.
Measuring device specifications
| | |
| --- | --- |
| Model | VE-9800 |
| Sample amount | 0.2~1g |
| Magnification ratio | 15~20,000 times |

Powder characteristics

Powder tester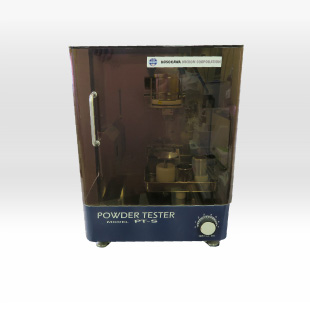 The powder characteristics evaluation device
proposed by Dr. Carr measures 7 kinds of
characteristic values and 3 kinds of supplementary
values as well and quantitatively evaluates
"fluidity" and "jettability" of the powder.
Measuring device specifications
Model
PT-S
Sample amount
1000mL
Measured items
Angle of repose,
Compressibility,
Angle of spatula,
Cohesion,
Angle of rupture,
Dispersibility,
Angle of difference,
Loose bulk density,
Packed bulk density,
Uniformity

Rheological properties

Cone-plate viscometer
An inner cylinder rotates at a desired angular
velocity. The viscosity is measured as the rotating
speed is varied at will.
The rheological properties of a non-Newtonian
fluid can be observed by measuring the viscosity
at different shear rates.
Measuring device specifications
| | |
| --- | --- |
| Model | DV2THACP |
| Sample amount | 20mL |
| Viscosity range | 3~2,000,000mPa·s |

Wettability

Pulse NMR type device for
evaluating interface property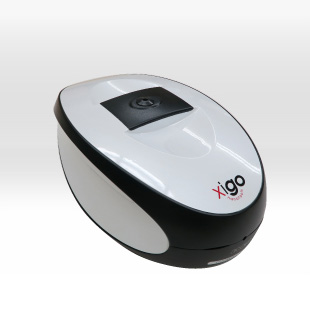 It measures the relaxation time of liquid molecules
adsorbed to particle surfaces and of molecules in
the bulk liquid, since the response to the change
of the magnetic field is different between the liquid
contacting or adsorbing to the particle surface
and the bulk liquid (H+ of the free state liquid not
in contact with the particle surface).
Measuring device specifications
| | |
| --- | --- |
| Model | Acorn aria |
| Sample amount | 10mL |
| Measured items | H+Relaxation time |

Water content (%)

Halogen moisture meter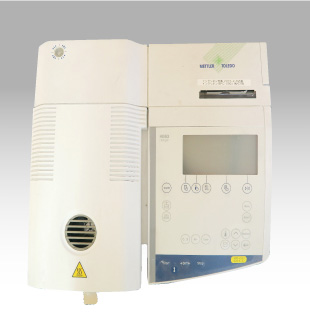 A halogen heating module heats the sample very
quickly, causing the water to evaporate.
The moisture meter continuously measures the
weight of the sample during the drying process and
displays the reduction of the water content.
When the drying process ends, the final results for
the water content and the dry matter content of
the sample are displayed.
Measuring device specifications
| | |
| --- | --- |
| Model | HG63-P |
| Sample amount | 10~20g |
| Temperature range | 40~200℃ |