Wonderful Tokoname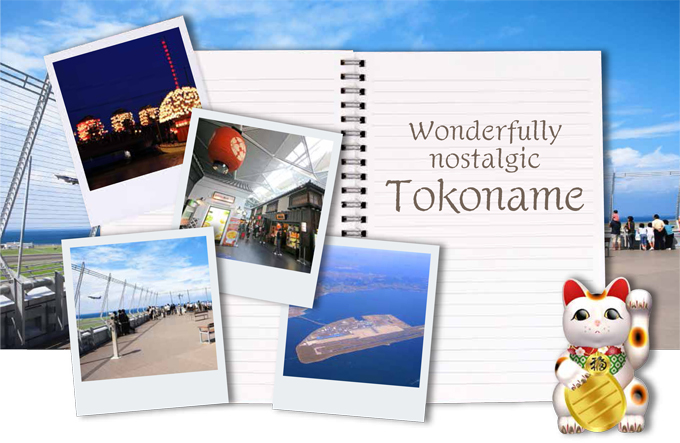 Tokoname is situated in the center of the Chita Peninsula and i s one of the "Six Old Kilns of Japan."
The town has been known for its pottery since the Heian period (794 – 1185).
With the opening of Central Japan International Airport in 2005, Tokoname became the gateway to
the skies of central Japan, and the town has continued to develop, with many new businesses
opening and more visitors coming every year.
Please come and visit wonderful Tokoname, a town that blends the old and the new.