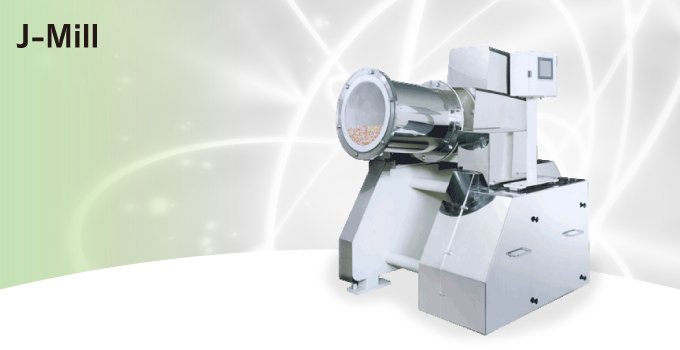 Main specifications
Type
Average grain size
Operation system
Dry
~ 5μm
Batch milling
Wet
An optimum milling & mixing machine for
small-volume production in great varieties
Features
A compact fine-milling machine using a one-block cylindrical container for the drum.
Product contamination is reduced to nearly zero by minimizing the use of joint sealant, making
this machine capable of producing a high-quality product.
Raising the arm of the jar itself makes it easy to feed the material and discharge the product.
A slit cover is used for discharge of the product, so that even the drum is rotated, only
the product is discharged.
The structure is simple, easy to clean, and making this suitable for small-volume production in
great varieties.
Ceramics
Glasses
Abrasives
Health foods
Pigments
Flavors
Minerals, etc.
Structure

Overall dimensions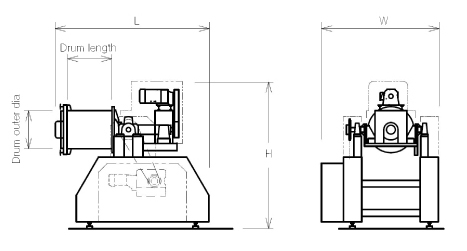 Specifications (Lining materials: Alumina, wear-resistant steel,rubber, etc.)
Type
JM-50
Drum: Outer dia x length
(mm)
⌀424 × 600
Volume
(ℓ)
50
Liner
Material
Alumina
Thickness
(mm)
Body 22, Lid and bottom 15
Rotating speed
(r/min)
60
Power
Inclination
(kW)
0.75
movement
(kW)
0.2
Machine dimensions L × W × H
(mm)
2000 × 1300 × 1600
Machine weight
(kg)
1300
Specifications and sizes are subject to change without notice.