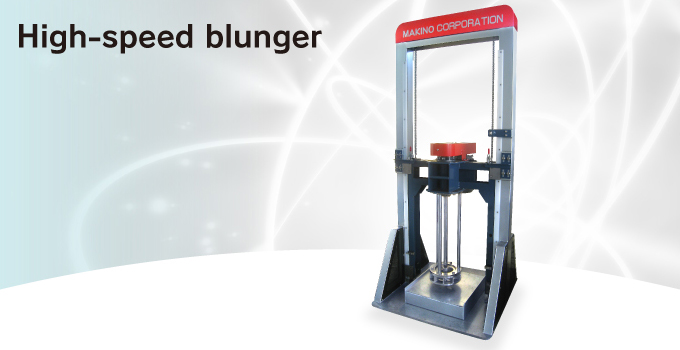 High-speed blunger produces a high-quality slurry by cracking,
dissolving, and dispersing the fed material in a short time.
Features
Large shear force is produced by using our original agitator blades (rotor, stator) in a standard
cylindrical tank.
A uniform slurry is produced more effectively by using an octagonal tank with a mortar-shaped floor.
Uniform condition of dissolved and dispersed slurry prevented the sedimentation of the solids
inside the tank.
The strong shear force between the rotor and the stator makes it possible for the blunger to
handle high-viscosity materials.
The tank interior and the drive are designed in a simple structure, and easy to be cleaned.
As the compact high-speed blunger has a rotor, a stator, and a drive as one unit, all can be
removed for maintenance.
Ceramics
Pigments
Magnetic materials
Food products
Coating materials
Overall dimensions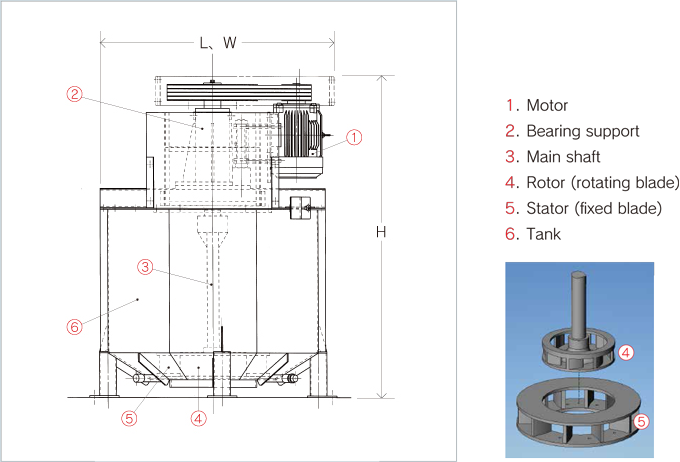 Reference:MHSB-448

Specifications
Model
MHSB – 148
MHSB – 448
Inner volume
(ℓ)
117
1800
Effective volume
(ℓ)
60
1200
Power
(kW)
2.2
18.5 ~ 22
Rotating speed
(r/min)
1280
590
Tank dimensions
(mm)
⌀500 × H600
1430 (Octagonal-shape) × H1300
Dimensions L × W × H
(mm)
920 × 920 × 2200
1700 × 1700 × 2400
The specifications and dimensions are subject to change without notice.