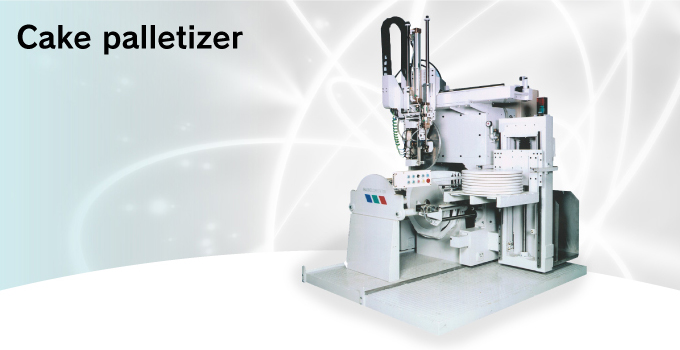 The cake palletizer automatically removes the cake from the filter
press and stacks it properly on a pallet, accordingly reducing the
manpower needed for the material production process.
Features
Our original vacuum pad ensures stable cake removal and transfer.
The removed cake is properly stacked on the pallet.
The plate shifting device can also be installed on any existing filter presses.
Manpower is reduced by using the plate shifting device and the cake palletizer.
It improves the work environment by reducing the amount of work that requires hard labor.
Stable loading of the removed caked on the pallet makes the next handling easier.
Material for ceramics
Overall dimensions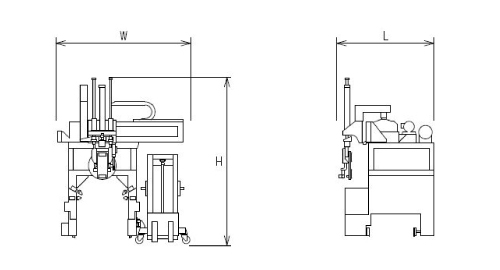 Specifications
Model
M450S
M28
M32
Suitable filter plates
(mm)
口450
⌀725、口710
⌀810、口810
Power
(kW)
6.3
7.6
7.6
Removal time
(min/100pcs)
25
25
28
Dimensions L × W × H
(mm)
2000 × 2250 × 2500
1650 × 2370 × 2770
1750 × 2500 × 2870
Weight
(kg)
1200
1800
2000
The specifications and dimensions are subject to change without notice.