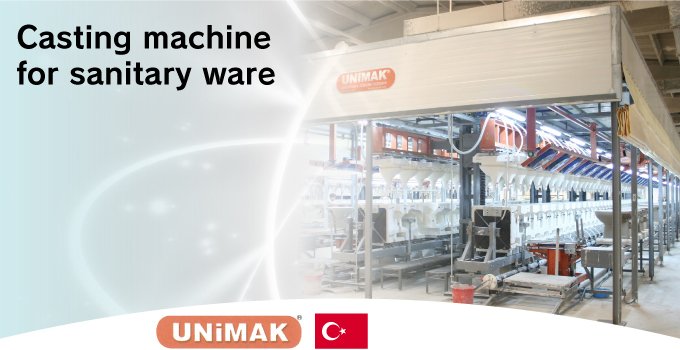 A manufacturer specializing in equipment for sanitary ware.
We design and manufacture automation systems to meet the needs
of customers, including equipment for material preparation, casting,
drying, firing, inspection, and mold making for sanitary ware.
Features
An efficient production is realized with short casting time by high-pressure casting and labor-saving
by automated operation.
We provide a wide variety of models from large item small scale production to continuous mass
production.
Simple structure with high reliability.
The structure allows an easy mold changing and maintenance.
Remote control by wireless communication is possible.
Sanitary ware
[High-pressure type]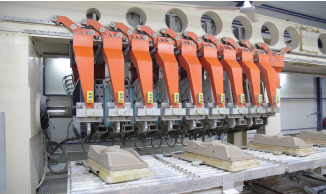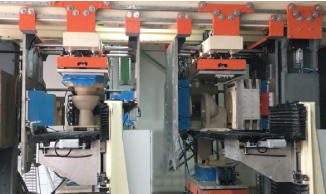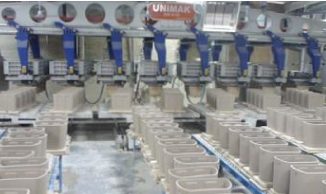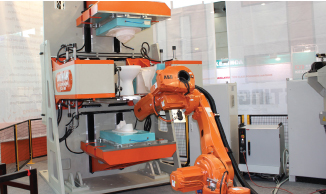 [Normal pressure type]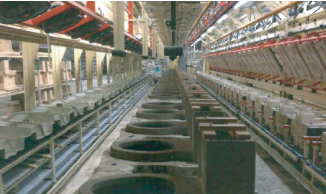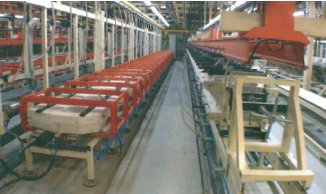 Specifications (example)
Model
ECM – B
Number of mountable molds
(with movable backing plate)
(Molds)
Maximum number: 8 horizontally
removable molds, 12
vertically removable molds
Number of mold parts
(part)
2
Mold clamping force
(kN)
2250
Maximum casting pressure
(bar)
15
Demolding
Horizontal demolding by
simultaneous automatic demolding car
Mold frame dimensions
(mm)
1000 × 1860, 1300 × 1860
Mold thickness
(mm)
450 ~ 600
Power
(kW)
10
Dimensions L × W × H
(mm)
14000 × 7000 × 3500
Weight
(kg)
12000
We design machines as per your products.
Specifications and dimensions are subject to change without notice.