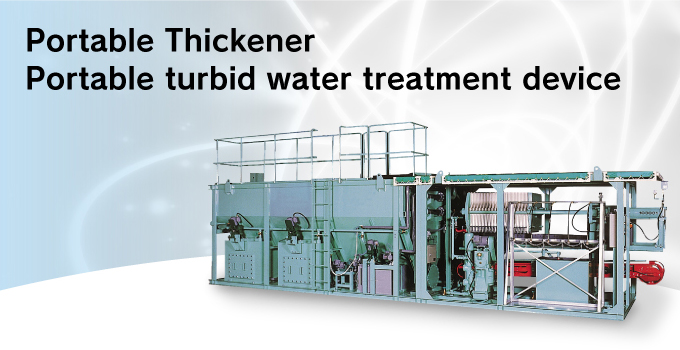 Makino's filtration technology is widely used in many different fields for a wide range of production processes and wastewater treatment applications.
Features
To improve the filtration efficiency of the filtering process, chemicals are added to the raw water as
a pre-treatment, helping the solids in the water to flocculate and settle out.
The installation of inner inclined plates allows flocculation faster, making the thickener smaller for
space saving.
Transportation, installation, and removal are easy, and it can be used wherever equipment is
needed only temporarily.
The filtration device is incorporated into a single compact unit, making this transportable turbid
treatment machine.
Wastewater from mountain tunnel projects
Wastewater from dam construction
Wastewater from public works projects
Wastewater from dredging operations
Flow of portable turbid water treatment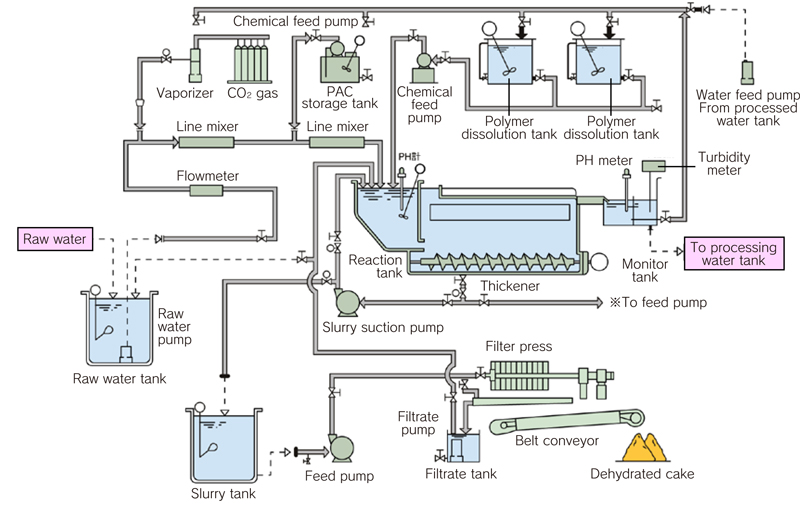 Overall dimensions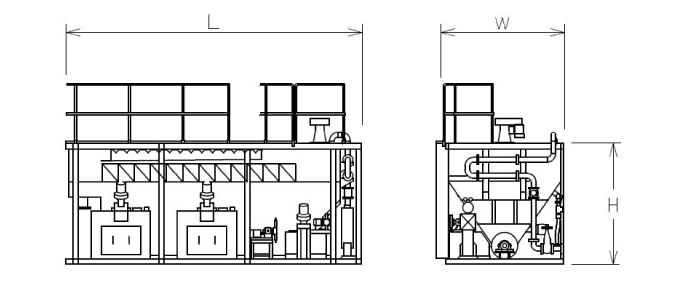 Reference:MPT-30
Specifications
Model
MPT-15
MPT-30
MPT-50
MPT-100
MPT-150
MPT-200
Processing
volume
(m3/Hr)
5 ~ 20
20 ~ 40
40 ~ 60
80 ~ 120
140 ~ 160
180 ~ 210
Processing
concentration
(mg/ℓ)
2000 ~ 15000
Length L
(mm)
4450
6050
8550
7800
14000
13060
Width W
(mm)
2200
2350
Height H
(mm)
2450
2800
4400
Weight
(kg)
4500
5500
7500
11000
14000
17000
Filter press
DMS610
MF810
MF810
MF810 ~ 1150
MF1150 ~ 1500
MF1500 ~ 2000
The machine weight and dimensions are for a thickener part only.
The specifications and dimensions are subject to change without notice.